The Virginia Tea Party has announced its Fall 2021 event, themed "Firewall for Freedom", to be held Saturday November 13th.  We hope to see you there!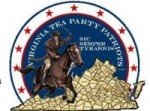 THE VIRGINIA TEA PARTY PRESENTS ITS LIVE IN-PERSON SUMMIT
Firewall for Freedom
Saturday, November 13, 2021
10:00 am – 3:00 pm
at
Sheraton Richmond Airport Hotel
5501 Eubank Rd, Sandston, Virginia 23150
Our List of Exciting Speakers Includes:
Sandy Rios
Keynote Speaker: Critical Race Theory (CRT)
Sandy Rios is an award winning spokesperson for the pro-family movement and the Christian worldview. As host of "Sandy Rios in the Morning on AFR Talk," she's heard nationally each week day morning interviewing politicians, newsmakers and international experts.
Sandy was a long-time FOX News Contributor, an opinion writer to Townhall.com, The Hill, Breitbart & RealClear Politics. She has appeared on ABC, NBC, CBS, CNN, MSNBC and PBS and been featured in Newsweek and Time Magazine.
Andrew Knaggs
Afghanistan – How intel and counter-terrorism has changed
Upon graduation from West Point in 1996, Dr. Knaggs was commissioned as a Second Lieutenant in the U.S. Army. In 1998 he deployed to the Persian Gulf for Operation Desert Thunder and was awarded the Bronze Star Medal for combat actions.
In 2017, he was appointed as the Deputy Assistant Secretary of Defense for Special Operations and Combating Terrorism. In that role, He led the Department's policies, plans, authorities and resources related to special operations and irregular warfare, with special emphasis on counterterrorism, counterinsurgency, unconventional warfare, information operations and sensitive special operations. Dr. Knaggs has spoken extensively around the world on a range of security topics.
Bishop E.W. Jackson
Speaker: Current Political Climate
American conservative politician, Protestant minister, and lawyer in Virginia. He was the Republican Party nominee for Lieutenant Governor of Virginia in 2013. Jackson was a Republican primary candidate for the United States Senate in Virginia in 2012, and sought the nomination again in 2018. He is head pastor at Exodus Faith Ministries, located in Chesapeake, Virginia and founder of S.T.A.N.D. (Staying True to America's National Destiny), a Christian political organization.
M. Scott Catino
Speaker: Changing Socialism at the Campus Level
Dr. M. Scott Catino, Senior USG Defense and Security Industry Professional, is the Program Director of Graduate Military Operations at Liberty University Online, a U.S. Fulbright Scholar, and member of the Anti-Communism Action Team (ACAT). He served in the United States, Bahrain, Iraq, Afghanistan, and the UAE in various research, supervisory, and advisory roles for the Department of Defense, FBI, and private security programs. His research on civil unrest, terrorism, and insurgency has led to publications in scholarly and industry journals. Has spoken on multiple security topics including CRT, Antifa and BLM and counter terrorism.
Dr. Rodd J. Rodriquez
Speaker: Educational Challenges and Solutions
His love for education and working with children began from his early work in Children's Ministry. Was the Director of the College & Career Ministry for his church. Dr. Rodriguez in 1994 would attend his first, among many, F.A.C.E. weeklong Foundations Training for the Principle Approach to Christian Education produced by the Foundation for American Christian Education. The Foundation for American Christian Education publishes and teaches America's Christian history and method of education by Biblical principles to restore Christian self-government and character to the individual, to families, to the church and to the nations.
Head over to the VATP event page now to register / purchase tickets for the event, and to review the event agenda. See you soon!