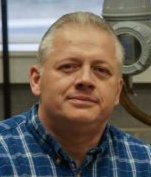 If you weren't already aware, a new candidate recently joined the race for Governor of Virginia. Denver Riggleman, Air Force vet and CEO, officially joined the fray January 9th. And today, he had his campaign kickoff today at his business, the Silverback Distillery in Afton. Riggleman joins Ed Gillespie, Corey Stewart, and Frank Wagner to make a field of four.
To learn more about Denver, you may visit his website and Facebook page. From outside entrenched political circles, his inaugural foray into the governor's race provides a much needed fresh perspective.
If you were unable to be at the kick-off today, you may watch a video of the event HERE.
With only 5 months until the republican primary (June 13th), Riggleman faces a steep uphill battle against 3 opponents (so far) with more name ID and deeper campaign coffers. Is there enough time remaining for Riggleman to gain momentum and have a meaningful shot at the office? Time will tell.
More coverage:
http://thebullelephant.com/denver-riggleman-packs-distillery-with-enthusiastic-supporters/
http://thebullelephant.com/and-now-there-are-four/
http://www.richmond.com/news/virginia/article_273441f3-065b-5672-861c-2a2294b65664.html
http://www.nbc29.com/clip/13029603/silverback-distillery-owner-denver-riggleman-running-for-governor
https://www.youtube.com/watch?v=pYHcy3CwepQ&ab_channel=JohnFredericksShow