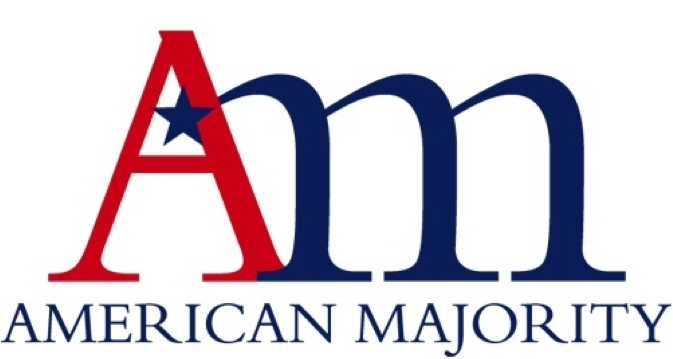 On behalf of the entire team at American Majority, I am contacting you about an exciting new initiative that American Majority has launched called PledgetoVote.com: Keep America Free. We just finished incredibly successful debuts at the Daytona and Bristol International Speedways over the past month and a half, where we reached tens of thousands of NASCAR race fans in partnership with several state-based and local grassroots groups in Florida and Tennessee. You can read more about our efforts last week here and here.
American Majority and American Majority Racing have worked out an agreement with a NASCAR racing team to have a major presence at the Richmond, VA International Raceway NASCAR races from Thursday April 26th through Saturday April 28th, for the main purpose of registering people to vote, soliciting pledges for people to vote in 2012 and educating NASCAR fans on the principles of limited government. We will have a car in the Saturday race, as well as a spot on vendor's row for the entire week.
We are interested in partnering with your local organizations to help recruit volunteers to canvass this event, register voters, and solicit pledges from people to vote in 2012. The dates we are looking to recruit volunteers are Thursday April 26th through Saturday April 28th.
Here are some additional details:
We will provide lunch and refreshments to all volunteers;
All volunteers will receive American Majority Racing t-shirts;
Each participating grassroots organization will receive a grant for every volunteer they are able to recruit, the size of which will be determined by how many volunteers are recruited;
The best volunteer from each day will receive a free ticket to the race;
We will provide free parking.
The site where volunteers can signup is: www.AmericanMajorityRacing.com/volunteer. If volunteers have any questions, please have them contact me at the number below or email us at: martin@americanmajority.org. Please make sure that any volunteers that sign up list their local organization on the registration form so we can duly credit your organization for purposes of the grant.
Thank you very much for your assistance on this exciting project–it promises to be an awesome event!Sincerely,
Martin Gillespie
Regional Director, American Majority
Cell: 202-669-5490