Early today, the Virginia Tea Party Patriots Federation announced the availability of its new "Action Center", which is where supporters can learn of legislative happenings and take action to interact with their representatives. All Richmond Tea Party supporters are encouraged to register and utilize the action center, because when we speak together our voice is stronger.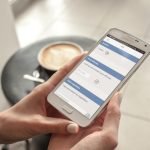 Additionally, a new mobile app was announced, providing supporters the means to stay informed "on the go", and to take action accordingly.
For details about the Action Center, visit HERE.
Let's make a big impact on the direction for Virginia in 2017!
[maxbutton id="18″]